SAP Digital Manufacturing Cloud
In this technology age we live in, modern businesses cannot ignore Industry 4.0 revolution and move on as they used to do. Digital transformation plays an essential role in every aspect of business processes and manufacturing processes are no exception. In order to boost efficiency and productivity in manufacturing processes, you need to use digital manufacturing solutions.
---
What is SAP Digital Manufacturing Cloud ?
SAP Digital Manufacturing Cloud is a cloud-based manufacturing execution system | MES that consists of near real-time data and analytics. In this way, you execute your manufacturing processes by using an Industry 4.0-based, cost-effective, high quality and resource-efficient method. You analyze manufacturing and business data by using preconfigured methods. You increase the visibility of your manufacturing operations with end-to-end integration of your systems and near real-time data collection. With cloud deployment, you gain visibility at all levels. Thanks to the detailed execution of your operational processes, you will have strong key performance indicators. With field-integrated manufacturing execution and manufacturing reporting, you can analyze and optimize your manufacturing performance at both global level and plant level.
What are the features of SAP Digital Manufacturing Cloud solution ?
---
Purpose-oriented and meaningful data
Define and develop your S88 or S95 production model.
Get map control systems.
Use analytical reports based on industry standards.
Harmonized and reliable data analytics
Acquire data from multiple disparate manufacturing applications and systems.
Blend manufacturing data with SAP S/4HANA and SAP ERP.
Integrate with manufacturing execution systems such as SAP Manufacturing Execution (MES) and SAP Manufacturing Integration and Intelligence (MII).
Unified manufacturing modeling
Define your performance indicators based on modeling environment and harmonized data model.
Apply existing and predefined integration standards.
Preconfigured industry standards
Use your industry-specific performance indicators.
Build performance indicators based on your existing enterprise and Manufacturing Operation Management | MOM systems.
What are the benefits of the SAP Digital Manufacturing Cloud solution ?
Track and enhance manufacturing performance

Empower key stakeholders to analyze global and plant-level manufacturing performance through intuitive, preconfigured analytics.

Improve visibility and perform consistent reporting

Get data from different manufacturing operations management systems and automation systems by integrating multiple systems and standards-based interfaces.

Gain faster and consistent insights

Accelerate root-cause analysis with advanced algorithms and machine learning for continuity in business development processes.

Enhance visibility in manufacturing processes

Reduce liability risk. Support better, more transparent production management to assess and resolve quality and productivity issues quickly.

Adapt to personalization requirements

Have control over product variability; improve customer satisfaction through higher productivity and quality levels.

Put your business assets to work more efficiently

Keep MOM systems running smoothly by optimizing the use of manufacturing resources, improving quality and minimizing downtime.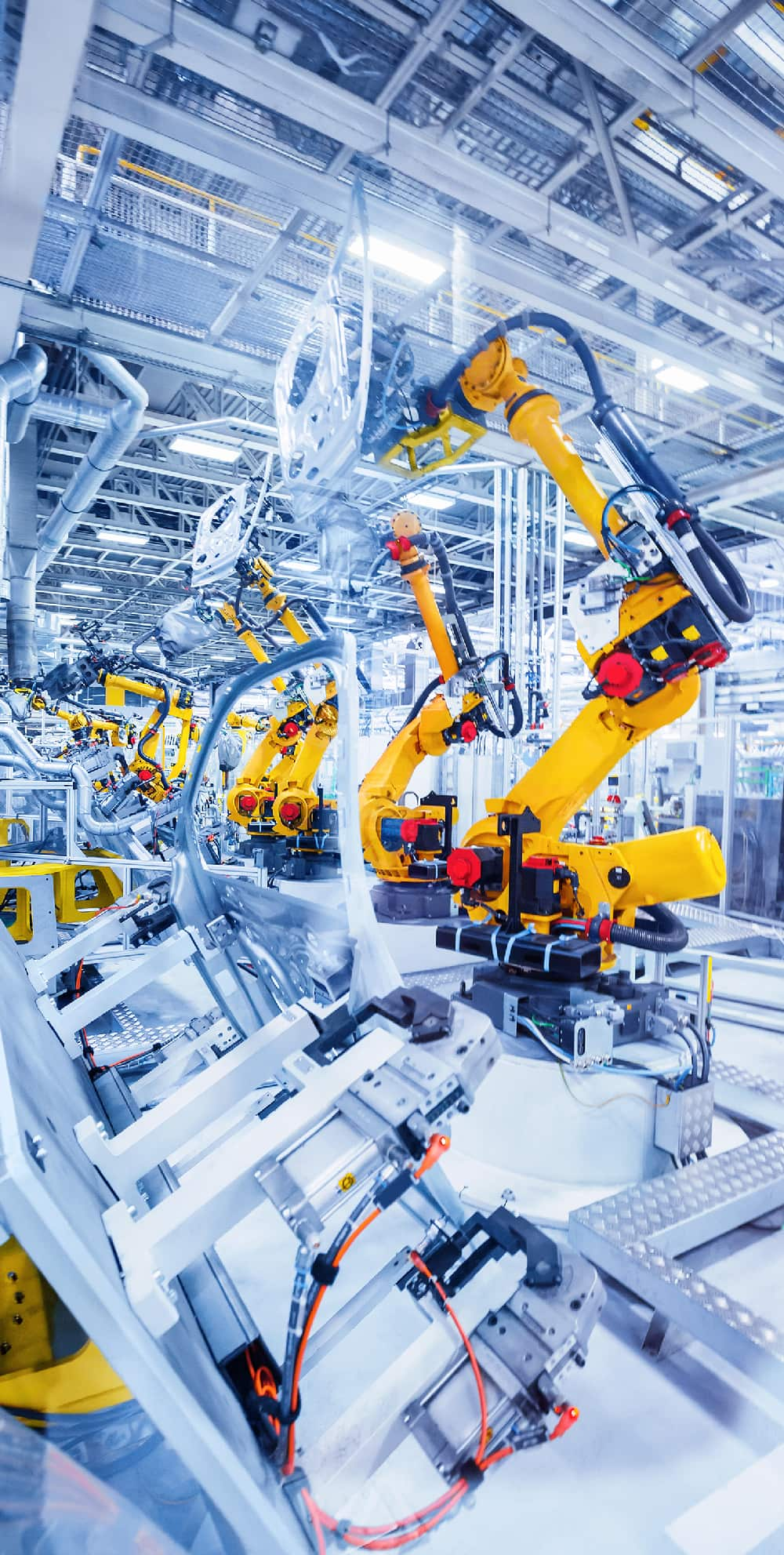 Implement the SAP Digital Manufacturing Cloud solution under the
consultancy of Felece.
Complete the digital transformation of your organization under the consultancy of Felece experts.
Tackle ever-changing challenges associated with manufacturing and business processes by gaining a broader perspective.
Exploit the advantages of cloud in your manufacturing processes.
Get visibility at all levels and have strong key performance indicators.
Quickly respond to changing demands of the market by developing flexible business processes.
Boost efficiency and reduce costs in manufacturing processes with the SAP Digital Manufacturing Cloud solution.
Reduce time to market.
Meet the challenging demands of the market with manufacturing automation and integrated end-to-end manufacturing processes.
Take your manufacturing performance to higher levels through automation of manual processes.